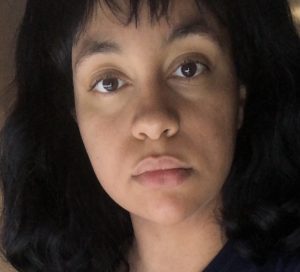 Victoria Rose King is currently completing a bachelor's degree in Anthropology with a minor in Civil Law at the University of Ottawa. She fulfilled an internship at the Forum of Federations during the summer of 2021. Victoria is actively involved in her community, supporting women's equality and promoting environmentally sustainable practices.  
PDF Download Coming Soon!
Introduction  
Since the end of the Cold War, the frequency with which federalism has been adopted as a peacebuilding tool in deeply divided states has increased. This is due to its perceived "ability to satisfy the aspirations and demands of both minority and majority groups: giving minority groups (limited) control over their own economic, political and social affairs, while also sustaining the territorial integrity of the extant state" (Anderson & Keil, 2017). Numerous countries have applied federalism and its features as a measure for peacebuilding. This includes Bosnia and Herzegovina (BiH), Somalia, and Iraq (Watts, 2008).  
Conceptual understandings of federalism and its application during peace negotiations are important in determining its viability as a peacebuilding tool. Several scholars have provided definitions of the concept of federalism. Ronald Watts (2008) proposes federalism to be a multi-tiered government system that combines fundamental features of collective governance and territorial self-rule. Michael Burgess (2006) explores a definition of federalism that takes a philosophical and ideological perspective. His description is centered on what he calls the "tangible institutional reality" (Burgess, 2006, p.285). Accordingly, federalism refers to a government system characterized by at least two administration levels operating within the same territory. Therefore, within a federal system, a central or national government oversees the broader governance of the vast territorial regions, and smaller administrative units (like states and cities) are responsible for local concerns. Key to the federal machinery is the quality of intergovernmental relations and the institutional effectiveness in balancing power between a central government (as encompassed in the principle of shared rule) and constituent unit governments (allowing for self-rule).  
There have been mixed reactions and arguments regarding the effectiveness of federalism as a peacebuilding tool. This article briefly examines Bosnia and Herzegovina, Somalia, and Iraq's experiences of integrating federalism into their national governance frameworks with the aim of highlighting some of the dynamics to account for when using federalism as a peacebuilding tool. 
The Case of Bosnia and Herzegovina 
Bosnia and Herzegovina provides a demonstrable example of a country that has successfully implemented federalism as a means to prevent recurrent violence. International intervention, particularly the actions of the United States, stimulated the adoption of peace treaties which brought the 1992-1995 war in BiH to an end. Accordingly, Keil's (2012) research demonstrates the significance of the adoption of federalism in the lead up to the implementation of the 1995 Dayton Peace Agreement. Indeed, federalism provided an instrumental peacebuilding tool by addressing the territorial autonomy needs of conflicting groups, including Bosniaks, Croats, and Serbs (Keil, 2012). A critical examination of the case of BiH reveals that the success of federalism is based on several factors. While the initial motivation for the introduction of federalism in the country was to create and ensure peace, the approach also served to address more comprehensive issues and helped tackle the root causes of the conflicts. The power-sharing and self-rule provided through federalism provided a means to address grievances while preserving identity and protecting diversity. As noted by Keil (2012), federalism was key in creating unity in the country. In addition to ensuring the conflicting groups' rights and autonomy, it also supplied a state architecture facilitating the division of powers among different levels of government and constituent units. Hence, federalism serves as a tool for peacebuilding through the provision of autonomy and power-sharing mechanisms.   
The Case of Somalia 
Somalia is a country that has suffered prolonged politically-motivated conflicts for many years. After more than a decade of internal conflict from 1991-2004, federalism came to be seen as a means of bringing the violence to an end and addressing the grievances of the conflicting parties. Federal mechanisms have been used in the country in an attempt to determine the division of power and wealth amongst different groups. In their research, Ali et al. (2019) note that the civil war in the country, in which different clans and tribal groups vied over power and governance authority, led to intensified mistrust and division. In this respect, federalism presented a viable method to unite the nation by providing a basis for power-sharing embedded in the constitution, and by addressing power-based conflicts which had previously engendered significant violence.  
Nonetheless, Somalia has encountered numerous challenges in using federalism as a peacebuilding tool. Key issues related to the division of powers, including the allocation of fiscal responsibilities, the sharing of resources, and the adoption of an appropriate electoral model, were neglected during the country's transition leading to contradictions and ambiguities in Somalia's constitution. Another major challenge highlighted by Ali et al. (2019) is that peace negotiations focused on the needs of the clans at the expense of diverse ethnic groups. Therefore, federalism in Somalia may be ineffective due to the failure to include various ethnic groups in the decision-making process, hampering efforts to promote peace and stability and restore social cohesion. Nonetheless, Ali et al.'s (2019) research affirms that Somalis believe that federalism has the potential to produce a peaceful settlement in the country and remedy inter-clan-based conflicts by promoting democratization and enhancing political engagement amongst the citizens.  
The Case of Iraq 
While the cases of BiH and Somalia showcase instances where federalism provides a viable peacebuilding tool (albeit one which in Somalia still faces significant obstacles), the implementation of federalism in Iraq has largely been characterized as a failure. Belser (2020) identifies a number of factors which account for federalism's shortcomings in the country. The peacebuilding process, which was shaped by foreign organizations and Iraqi elites, led to the promulgation of a hastily and poorly developed federal constitution in 2005 (Besler, 2020). The new constitution failed to address the underlying motivations driving the conflict in the country. Furthermore, the unique position of Kurdistan as the only autonomous region (and only federal unit) in Iraq aggravates the territorial ambiguity of the federal arrangement; "After all, federalism without clearly determined sub-units (and no clear rules as to joint structures in the sense of shared or mixed rule either) has severe shortcomings" (Belser, 2020). The success or failure of federalism as a mechanism for peacebuilding depends to a great extent on these instrumental factors: the constitutional development process and the approach taken when integrating federalism into the administration. Although opponents of the use of federalism in conflict resolution may cite Iraq as a failed example of its application in peacebuilding, the weak constitution imposed by foreign organs and Iraqi elites was central to its downfall in this case. Therefore, federalism can be seen as an instrumental peacebuilding tool. However, several other factors must also be considered during its implementation, including the participation of both minority and majority groups during the peacebuilding process.
Conclusion 
As experience has shown, federalism, which denotes a constitutionally established multi-tiered governance system with shared rule and self-rule features, can be used as a viable tool for peacebuilding. The cases of Bosnia and Herzegovina, Somalia, and Iraq can be used to assess the effectiveness of federalism in peacebuilding and identify ways to circumvent shortcomings such as those seen in Iraq. BiH has successfully implemented federalism mechanisms to address the civil war and violence resulting from politically motivated conflicts. Somalia has also adopted federalism in its administrative apparatus, and although the country still faces numerous challenges, a federalism framework has the potential to provide a foundation for a peaceful political settlement. The Iraq case demonstrates the potential pitfalls of an insufficiently inclusive process in the development of a federal constitution (and thus weaknesses in the resulting federal architecture elaborated). Federalism provides a valuable peacebuilding tool. However, it is not comprehensive and will require other mechanisms to ensure its successful implementation.  
Asma Zribi and Liam Whittington contributed to this article
References: 
Anderson, Paul & Keil, Soeren. (2017). Federalism: A Tool for Conflict Resolution? Available from: https://www.researchgate.net/publication/317013058_Federalism_A_Tool_for_Conflict_Resolution 
Ali, A.Y.S., Dahir, A.H. and Hersi, Z.D., 2019. Federalism in post-conflict states: Assessing Somalia's challenges and the way forward. Towards a re-launch of the EU? p.54. Available from: http://on-federalism.eu/attachments/330_download.pdf  
Belser, E.M., 2020. A failure of state transformation rather than a failure of federalism? The case of Iraq. Ethnopolitics, 19(4), pp.383-401. Available from: https://www.researchgate.net/profile/Eva-Maria-Belser/publication/343607551_A_Failure_of_State_Transformation_Rather_than_a_Failure_of_Federalism_The_Case_of_Iraq/links/605cb1f2a6fdccbfea083231/A-Failure-of-State-Transformation-Rather-than-a-Failure-of-Federalism-The-Case-of-Iraq.pdf  
Burgess, M., 2006. Comparative federalism: theory and practice. Routledge. Available from: http://ndl.ethernet.edu.et/bitstream/123456789/59759/1/85.pdf  
International Idea., 2020. What is federalism? https://www.idea.int/news-media/media/what-federalism [Accessed 27 June 2021]  
Keil, S., 2012. Federalism as a tool of conflict-resolution: The case of Bosnia and Herzegovina. L'Europe en Formation, (1), pp.205-218. Available from: https://www.cairn.info/revue-l-europe-en-formation-2012-1-page-205.htm  
Watts, R. L., 2008. Comparing Federal Systems. 3rd ed. Kingston and Montreal: McGill-Queen's University Press. 
The views expressed in the posts on this blog are those solely of the authors and do not necessarily represent the views of the Forum of Federations.