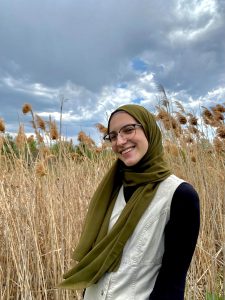 Soumaya Marhnouj is currently completing her Bachelor's in Conflict Studies and Human Rights at the University of Ottawa.
PDF Download Coming Soon!
In the age of digital technology, it has become the norm to rely more upon online applications for access to public services and programs as internet connectivity has proliferated. In Canada, 98% of households have access to fixed broadband internet access, and more than 87% have a home Internet subscription. Furthermore, over 88% of the population have a smartphone and 45% of them check their smartphone every 30 minutes. Not only are people more interconnected than ever, but technology is increasingly relied upon in a manner that would have been unimaginable just a few decades ago. We see this technological shift in almost every aspect of life; government actors, government services, and public information should be no exception. Federal and unitary governments worldwide are embracing – and being expected to embrace – technology in the exercise of their functions. Central and subnational governments can use these technologies to fulfill primary goals in service provision, including "improving efficiency and service quality by reducing service lead times, increasing transparency, and offering seamless service provision across organizations." This practice is known as digital government.   
What is digital government?
Digital government is not a new endeavor. Since its emergence over two decades ago, governments have been introducing technology into public service delivery. These efforts have utilized and leveraged the internet to improve the services available to citizens. Government services have not been digitalized at the same rate in federations. Instead, progress has been slow and sporadic with different focuses for different countries, and variations across central and constituent governments. Federations across the globe have differing responses and reactions towards digitalization; however, digital service provision goes hand in hand with federal governance. It is efficient, connective and can help balance inequalities by providing opportunities for individuals who are unable to access in-person services to engage with them via other means. Federations can also uniquely provide more tailored services to their populations, as the digital infrastructure can be monitored and even funded by the central government but led by the subnational counterparts.  
It is unarguable that the COVID-19 crisis has impacted the concept of digital government. Since the outbreak of the pandemic in March 2020, individuals, organizations and even governments have had to shift to online services and programs. New standards are now expected for digital information and virtual service delivery, especially for essential services such as education and health care. Although digital government is not new for most federations, COVID-19 has definitively impacted how many major services are provided. Not only has the number of digital services increased but the expected standards have increased as well. Digital is no longer purely an option for governments, but a necessity. Government organizations innovated to provide digital services almost overnight, and critical services have now become more accessible, leveraging digital government's key characteristics of economic efficiency, scalability and adaptability. Citizens know that governments can provide digital platforms for service delivery, enhancing accessibility for vulnerable populations that are unable to engage with in-person provision. 
The COVID-19 pandemic introduced a new reality, whereby people were not only working from home, but they were doing virtually everything from home: online banking, virtual school, medical appointments, ordering groceries, among many others. People are increasingly utilizing technology for their day-to-day communication and other needs, including government services. In the federal context, digital government is useful as it provides the opportunity for constituent governments to provide tailored services and access to vulnerable populations within their jurisdiction. At the same time, it has utility for the central government for larger projects and service needs across their federation. An example of this kind of pan-federation digital governance initiative was seen in Canada during the pandemic. The Canadian Emergency Response Benefit (CERB) was a COVID-19 economic support program which delivered financial relief to millions of Canadians within a matter of weeks of the implementation of lockdown measures across the country.  
Positives of Digital Government  
While COVID-19 has undeniably impacted the speed of the "digital government," it is not exclusively the reason why these services are being provided digitally. There are many factors to consider, some of which concern the desire to improve government service delivery and access for users. Firstly, access to services is critical, especially when considering accessibility for the population regardless of physical or health barriers that prevent them from going in person. Another reason for increased reliance on technology is that people are already integrating technology into their lives for so many things; including work, education, and health care that the expectation for other government services is now no different. The digital government also opens up avenues for intergovernmental cooperation; digital services can provide a means for collaboration between providers from different constituent governments, and between those of constituent governments and the central government. Post-pandemic, one of the added benefits of incorporating digital technology is that the infrastructure already exists to some capacity. Many countries had to create and expand their digital service provision because of COVID-19, and since it has already been effective thus far, this trajectory could continue.  
Federal Advantage to Digital Government 
Federations can uniquely provide services that work for their populations as the digital infrastructure can be monitored and even funded by the central government but led by subnational counterparts. It creates an access point for residents to engage with local government services and enables them to benefit from government programs and initiatives. The digital government also expands the possibility for constituent governments to improve service delivery by using innovative technology and directly connecting with people. According to the theory of laboratory federalism, "in decentralized multi-jurisdictional system, policies follow an evolutionary learning process with innovation and imitation." (Ania & Wagener, 2021) 
This makes federations ideal models for experimentation with new concepts regarding innovative digital governance initiatives, as constituent units can 'experiment' within their own jurisdictions. If their digitalization efforts are successful, it can serve as a model of inspiration for other initiatives. 
An example of one constituent government leading the way to a broader application of digital government in Canada is in the provision of open data. The movement towards making government data more accessible online in Canada can be traced back to Edmonton, Alberta. Once Edmonton had developed its open data platform many other municipalities began to follow Edmonton's lead in creating and implementing open government framework – "including app competitions to spur both open data usage and apps development in ways that create public value" (Roy, 2017). This also led to the creation of a new senior management position in the province of Alberta, the Chief Open Government Advisor, which eventually – along with the emergence of international implementation of open government – paved the way for Government of Canada to release a national Open Government Action Plan in 2012. 
The federal model is one that values collaboration between different levels of government and intergovernmental coordination is essential in establishing a digitalized government system. Through technology-facilitated collaboration – using proper tools supplied by digital platform holders – governments will be able to address the individual barriers found in digital government. Digitalization also opens the door to 24/7 accessibility; people are used to relying on services that they can use on the go. One way to implement unique digital government services is to make them accessible on various channels, such as mobile applications, phones, websites, and even other portable technologies. This is known as the omni-channel strategy where cross-agency technology can be adopted to digitalized government services so that service users can receive information more quickly and different service platforms are integrated to minimize transference between different platforms. This can facilitate more effective and holistic access to services provided by both federal and subnational governments. 
Challenges of Digital Government 
Although there are advantages to digitizing services and prioritizing digital government, there are a few issues to consider. One of the most important is access to technology. Even though digital services can help bridge gaps between accessibility barriers, it can also lead to issues for those with unreliable internet connections, especially in areas which lack technological infrastructure (such as rural communities). Digital services may also exclude those of a lower socio-economic status, who may not be able to afford the devices and connection required to engage with the provision. Furthermore, while generally very reliable, technology is not infallible and errors can result in unanticipated issues including crashes, data leaks and other mix-ups. Moreover, it requires regular maintenance and needs to be supported by the central government and properly funded as a priority for investment. Government designed online platforms also need to be created with all groups of society in mind, whether that means including all official languages and including functions that make it easily accessible for those with disabilities.  
Conclusion 
The rapid shift towards digital service provision of the pandemic has shown that federal governments can move fast to provide short-term solutions — not only in Canada, but around the globe. The positive response from governments during the pandemic provided a glimpse of a future with accessible technology and a cooperative national digital government infrastructure. It also showed us some of the negative repercussions of ignoring this growing need and the significant segment of the population that is left underserved by this form of government.   
The infrastructure created in this unique time is something that central and subnational governments can build upon. A technological shift is inevitable and access to technology is becoming a human right. The question remains whether successful governments will welcome this integration and act proactively or resist and fail to adapt to this new era. 
Liam Whittington contributed to this article
References: 
Close Encounters of the Digital Kind: A Research Agenda for the Digitalization of Public Services https://www.sciencedirect.com/science/article/pii/S0740624X1830385X  
Digital government and service delivery: An examination of performance and prospects https://onlinelibrary.wiley.com/doi/pdf/10.1111/capa.12231  
Laboratory Federalism with Public Funds Sharing https://onlinelibrary.wiley.com/doi/pdf/10.1111/capa.12231 
Federalism Done Right in a Post COVID-19 Canada   
https://policyoptions.irpp.org/magazines/august-2020/federalism-done-right-in-a-post-covid-19-canada/  
Canadian governance in transition: Multilevel governance in the digital era  
https://onlinelibrary.wiley.com/doi/full/10.1111/capa.12230  
Intergovernmental Councils and the Coordination of Public Policy Making   
http://www.forumfed.org/wp-content/uploads/2020/04/Occasional_Paper_45_1.pdf  
Smartphone use and smartphone habits by gender and age group 
https://www150.statcan.gc.ca/t1/tbl1/en/tv.action?pid=2210011501 
Communications Monitoring Report 2018 
https://crtc.gc.ca/eng/publications/reports/policymonitoring/2018/cmr1.htm#s10ii2 
Accelerated digital government: COVID-19 brings the next generation of digitization to government 
https://www2.deloitte.com/xe/en/insights/industry/public-sector/government-trends/2021/digital-government-transformation-trends-covid-19.html 
Digital government and service delivery: An examination of performance and prospects 
https://onlinelibrary.wiley.com/doi/pdf/10.1111/capa.12231 
An Omni Channel Strategy Makes Government Agencies More Responsive and Efficient 
https://www.govloop.com/community/blog/omnichannel-strategy-makes-government-agencies-responsive-efficient/ 
Government can Leap Ahead with Digital Transformation 
https://www.google.com/url?q=https://www.accenture.com/ca-en/insights/public-service/coronavirus-government-leap-ahead-digital-transformation&sa=D&source=editors&ust=1630333771426000&usg=AOvVaw0RDWsRNBtDd3mPOkmIpWkp 
Canada Needs a National Strategy for Digital Government 
https://ipolitics.ca/2021/06/03/canada-needs-a-national-strategy-for-digital-government/ 
The views expressed in the posts on this blog are those solely of the authors and do not necessarily represent the views of the Forum of Federations.